By 2020, the mobile health (mHealth) market is expected to grow by 47.6%. If this plays out as predicted, it means that by the final year of the forecast, the mobile health industry will be worth $49.1 billion. And, it's not just consumers who are using these health and wellness apps. Doctors ar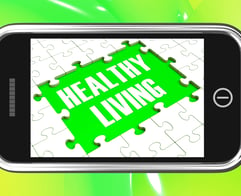 e also turning to trends in mHealth apps as a way to enhance the care they provide to their patients.
Here are the 3 key drivers to mobile health adoption.
Awareness
In 2014, a poll by QuantiaMD found that only 37% of doctors surveyed said they had recommended a mobile app to their patients. The same poll also found that 42% of doctors would not recommend a mHealth app because there was no clinical evidence supporting the benefits of the app nor any any regulatory oversight.
Furthermore, another 37% did not know what mHealth apps were available. Yet despite the split between physicians regarding the use of mHealth apps, consumers are downloading them at an astronomical pace. It's estimated that within the next 3 years, half of all smart device users will have at least one mHealth app.
Results and Outcomes
In the same poll above, 21% of physicians said they won't prescribe mHealth apps to patients due to their lack of clinical data proving their effectiveness. Many apps lack sufficient longitudinal data because of little time in the market. For mHealth to drive user-adoption, developers need to find better ways to handle the data. Some apps have already shown this can be done.
For instance, Novartis partnered with INVIVO Communications, developed the Helio app for Chronic Obstructive Pulmonary Disorder (COPD) sufferers. Although it's too early to measure the app's long term effectiveness and benefits, reports show that patient's are actually making true behavioral changes. Helio did grab this year's Most Valuable Patient Initiative award at the eyeforpharma Philadelphia Awards.
mHealth apps should follow suit and provide data physicians feel more comfortable with, while also making it easier for users to develop positive habits and behavior changes.
Persistency
Despite all the promises, New Year's Resolutions, and commitments to change, very few of us persistently take the steps necessary to live healthier lives. But with mHealth apps, all of that can change.
Apps that drive persistent use and adherence are considered the holy grail in disease management. The Helio app in particular reported that 6 months after its trial, nearly half the patients who downloaded the app are still using it today. This alone could potentially revolutionize the healthcare system.
The fact that mHealth apps might truly drive adherence could literally change the lives of millions for the better and significantly drive down healthcare costs. They have enormous potential to manage health and disease, drive positive behavioral changes, and end-users healthier.